Here is my first attempt at making "Cylon Centurion" in 2011, for a LARP in France. 3 copies had been made but I simplified the design to make it easy to wear.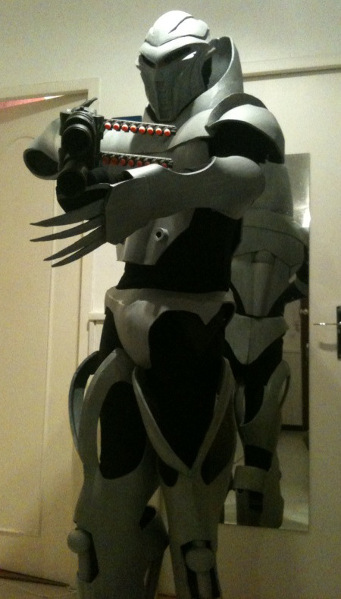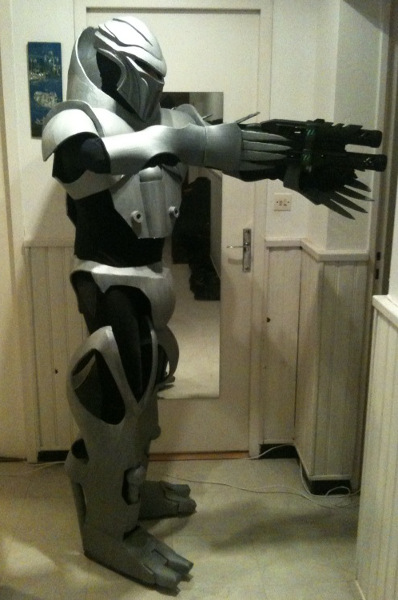 About the Cylon helmet here's a tutorial on how to mold it. the original sculpture is made Plastiline.
https://www.youtube.com/watch?v=-jafuvpO4uo&feature=youtu.be
(in French, sorry).
I must repeat 6 copies of Cylon for another LARP in France in 2015.
So I reshape a Cylon helmet better and I'll improve the design of the costume to make it closer to the actual design of a Cylon.
I'll post it to you as. to be continued.